A new iPhone game from Deeper Arts, FlamingIgloo is a game of strategy and defense set in an icy winterland.
The objective of the game is to repair your igloo as it's bombarded from the sea by a tall-ship, using snow balls to put out the fires and new ice blocks to patch the holes.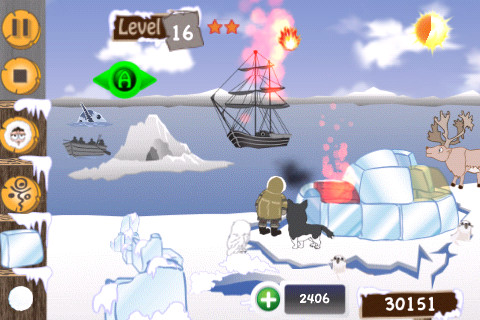 FlamingIgloo begins with an opt-in tutorial when you first start the game, as well as the choice of three difficulty levels and left and right-handed control customization. Two practice rounds give you the hang of the game, showing you how to repair your igloo with snow balls and then with ice cubes. The controls themselves are easy. You simply tap and drag the required item from the toolbar on the left onto the damaged part of your igloo shelter. You're awarded points for each successful repair, and subtracted points for missing your target.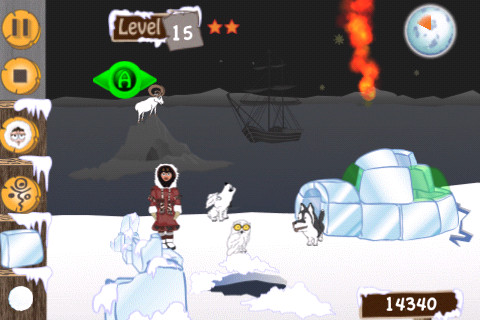 The levels get progressively harder as you advance through your game, with more and more powerful opponents. The gameplay is simply not varied enough however, to maintain interest after a few rounds. Each level consists of making the same repairs with the same two items – snowballs and ice cubes. In addition, unfortunately neither the visuals or music in FlamingIgloo are able to justify the $1.99 asking price.